Redwood City Woman's Club Event Venue

Our beautiful clubhouse is a listed historic landmark featuring artisanal charm lovingly updated with modern amenities.
Near downtown Redwood City, we are conveniently located close to Belmont, Redwood Shores, San Carlos, and Menlo Park.
All this plus affordable rates make the Redwood City Woman's Club the ideal venue for meetings, weddings, parties, and other special events.
"We could not have been happier with the amenities and the ease of coordination."
"I would not hesitate to use this venue again."
"Perfect in every way"
Auditorium
Dimensions: 30 feet x 40 feet
Maximum occupancy:
- 80 seated at tables
- 100 theater seating
Includes:
- 12 round tables: 5 foot diameter
- 17 rectangular tables: 6 x 3 feet
- Air conditioning and ceiling fans
- Dimmable lights
- Superb sound quality
- Hardwood floor
- Stage with restroom/dressing room and backstage area
- Retractable projection screen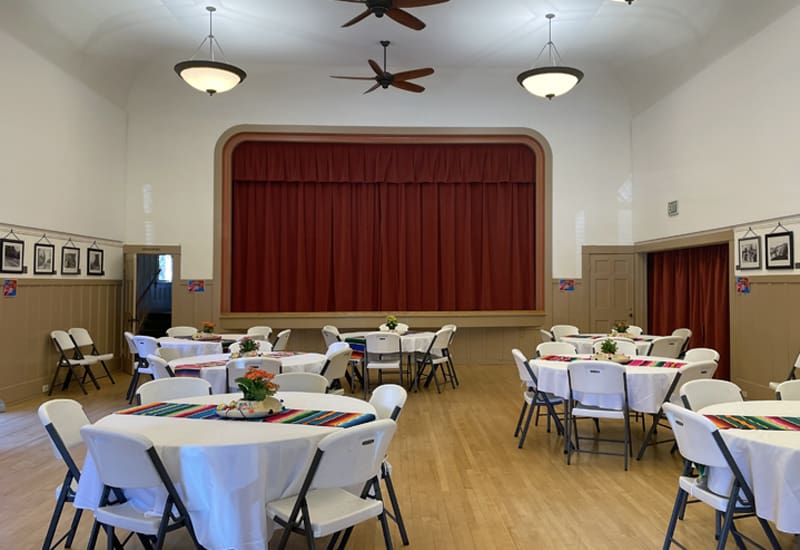 Kitchen and Annex
Kitchen
New gas range
Full-size fridge
Microwave
Two sink areas
Ample counter space
Annex
Serving room, staging area, or small meeting room
Dividers separate annex from auditorium and kitchen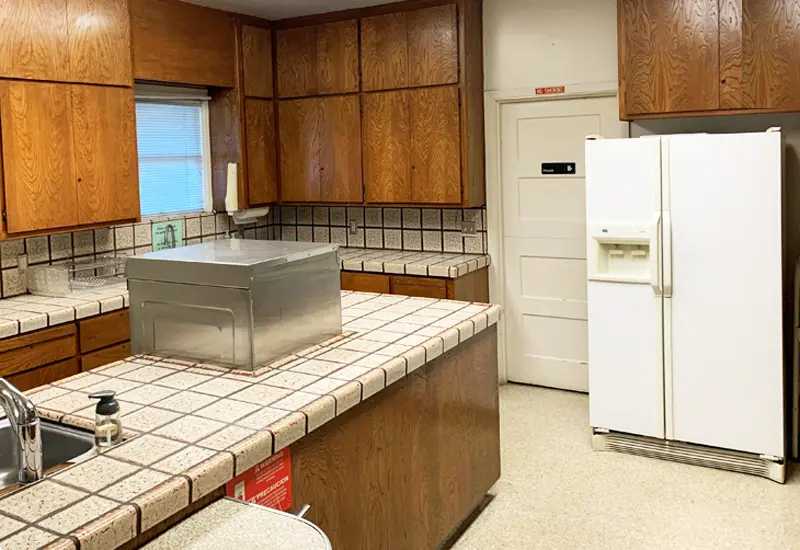 Parlor
Comfortable seating for 12
French doors separate the parlor from the auditorium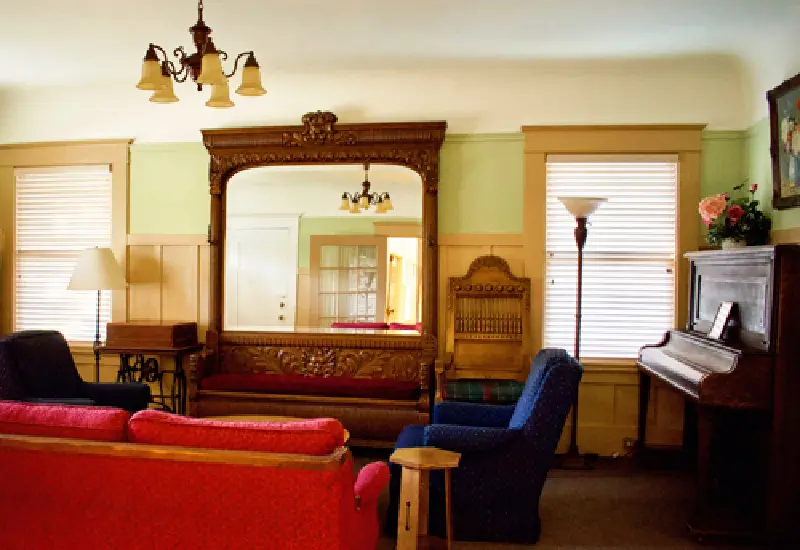 Outdoor Space
Attractive side and backyard patio garden areas provide comfortable outdoor seating